Bluegreen Corporation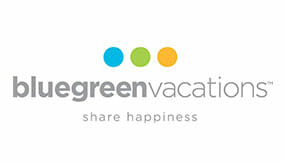 Founded in 1966 and headquartered in Boca Raton, Florida, Bluegreen Corporation ("Bluegreen Vacations") is a sales, marketing and resort management company, focused on the vacation ownership industry and pursuing a capital-light business strategy. Bluegreen manages, markets and sells the Bluegreen Vacation Club, a flexible, points-based, deeded vacation ownership plan with more than 180,000 owners, over 60 owned or managed resorts, and access to more than 4,000 resorts worldwide. Bluegreen Vacations also offers a portfolio of comprehensive, turnkey, fee-based service resort management, financial services, and sales and marketing on behalf of third parties.
Bluegreen Vacations advances its purpose, share happiness, by providing quality, flexibility and choice to Bluegreen Vacation Club owners, and through the creation of strategic alliances to expand vacation opportunities for everyone. The company's relationship with Bass Pro Shops®, one of America's premier outdoor retailers, has resulted in thousands of vacations and millions of smiles for travelers. Most recently, Bluegreen Vacations became the Official Vacation Ownership Provider for Choice Hotels®, one of the largest and most successful lodging companies in the world.
Bluegreen Vacations is a wholly owned subsidiary of BBX Capital Corporation.
For more information, visit www.BluegreenVacations.com.